Alright, there isn't much health news out this weekend, so I figure I'll talk about something on my mind.
Did anyone else see this?! (I think it is from Thursday)
Pretty funny, right? And pretty
impressive
. I hope I am in that good of shape in 25 years!
I decided to see if I could find how they shaped up to average women, and I succeeded in finding
this pushup test calculator online
, which tells you how you compare to others. Both the First Lady & Ellen are way ahead of their class.
I also found
this really interesting article from The New York Times
about how pushups can tell a lot about your health.
The exercise requires you to use all of your muscles at once, to lift your body weight, which is hard for even fit people
. The article says that being able to do at least one pushup is also important for seniors, who are more prone to falling; when you fall, your body naturally attempts to catch itself in pushup form. Oh, and, on average, a 40-year-old woman can do 16 pushups, the article states.
James actually tested how many pushups he could do today (a little stir-crazy from all the thesis writing, maybe). He did 70 in a row, without warming up or trying particularly hard. He is 30 above the average for his age, according to that calculator.
To celebrate my pushup inspired week, I did pushups after my track workout today.
I'll share my workout deets, as part of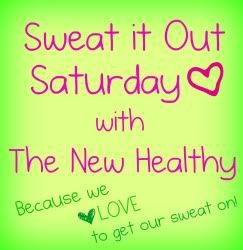 I ran about 1.5 miles to a track, ran a warm-up lap, then ran 1x1600, 1x800, 1x400, 1x200, 1x100 (then came back up) 1x100, 1x200, 1x400, 1x800, 1x1600, then ran a cooldown lap, then ran 1.5 miles home. My pace on the w/u and c/d was about 9:30, for the miles it was about 7:55, and all the way down to 40-45 second 100s.
I got home and did kettle bell swings (50X2) reverse pull ups (start at the top & slowly come down, 2X10) and push ups (3X15).
I can do about 25 "real" pushups in a row, I think. All I know is, since starting P90X and Insanity, I have seen how much better I feel when I do strength training. Pushups (different forms of these, and planks), I think, are one of the most crucial exercises to building fitness.
How many pushups you can do? If you don't know, try it out! All it takes is a floor and your body!
Do you LIKE doing pushups?
Do you think that pushups are as important as the article makes them out to be?